Customer feedback and reviews
Hear what our laser hair removal clients have to say about our treatments: professional clinic, slow hair regrowth, spotlessly clean clinic, fantastical results, you won't be disappointed.
Here's some of the great customer feedback we have proudly received.
September 2020
I'm so happy with my results! This lady is very skilled, friendly, and makes you feel at ease. It's so nice to finally be hair free and not have the problem of ingrown hairs anymore!
Shaz it absolutely amazing! Very professional and knowledge, she made me feel very comfortable from day one. The results are amazing! I would highly recommend Shaz.
I'm very pleased I decided to get treatment with Shaheena at MyLaser. Out of all the initial consultations I went to across London, Shaheena was the only one that explained how the hair cycle grows and how laser treatment would affect that (and the reality of 'hair free' expectations). Ive had a few sessions on my armpits and already noticing results. Would definitely go back for other treatment areas and highly recommend to others - especially for anyone who might be feeling anxious about someone getting up close and personal in private areas - Shaheena has always made me feel comfortable and at ease and is so easy to get on with.
My experience with Shaheena has been amazing and full of delight. I had 2 laser treatments so far and the results have been amazing... I remember my first session with Shaheena, I was so nervous and anxious however she was so very professional and walked me through each step and made sure I was comfortable. Slightly annoyed at myself for not considering laser treatment earlier and wasting all that money in waxing and going through the hassle however I feel so confident and positive since my laser session as the after results have been assuring that I am on the right path. Thank you so much Shaheena for making the process easy by talking me and making it comfortable for me throughout the session. For anyone considering laser treatment I would highly recommend her, you will not find anyone better than her
I started my laser treatment back in December 2019 and the results are AMAZING!! honestly best place ever and the service is just super. I love Sha and she makes you feel so comfortable it's unreal. I've been looking to get laser treatment done for the past 4 years and not many clinic have the right machine for brown skinned people so MyLaser is deffo the one for me 10/10 and I highly recommended this!
Exceptional service with visible results after the first session. I searched for years for a clinic that catered to darker skin tones, (I am skin type VI ) after being turned away repeatedly and I am so glad that I found MyLaser. You will not find this level of service or these excellent prices with flexible payment options anywhere else trust me I have looked. Do not hesitate to book, I highly recommend!!!
So happy with my results after just two sessions, Shaheena is attentive and really makes you feel comfortable during the sessions.
I'm really happy I chose Shaheena for my laser treatment. She's very open about the treatment and expectations, I have mostly very light hair so didn't know if laser would even work on me, but I'm starting to see a difference. She's also very friendly so the sessions don't feel like treatment appointments, but more like spa afternoon with your bestie. Definitely recommend her to anyone who's been considering this method and is looking for the best person to go to.
I'm really happy I found this place to get my laser treatment done I've noticed the good result just after the first session and Shaheena is an amazing lady makes you feel home and she knows what she's doing🤗. If you want to be hair free that's the best place and the best person who can help you. Thank you Shaheena
Fantastic service and noticeable results from the first session! I was recommended Shaheena by several friends and now I know exactly why! She's extremely professional yet very caring and will make you feel comfortable. She's also very knowledgeable and will answer any questions or concerns you might have. Looking forward to continuing this laser hair removal journey with Shaheena and cannot wait to see the final results. Thank you Shaheena :)
Fantastic service and always with a smile. I'm so happy with the results and noticed a difference straight away. Shaheena explains everything clearly before starting any treatments and makes you feel very comfortable. Extremely professional and you can clearly see how passionate she is about ensuring the client is satisfied. Would highly recommend using.
I am very pleased with my experience and I am absolutely excited with my results. I definitely recommend for anyone looking for a professional laser treatment. Best prices I found while everything was properly explained and I got some good advise on how to treat my skin, even on a daily basis. Personally, I will consider to treat other areas of my body with MyLaser.
I am extremely delighted with my experience at myLaser and Sheheena is lovely! She is really professional, attentive and always willing to answer any questions or concerns I may have. I started to see results from my first session with reduced hair growth. I like that the pricing structure is so flexible and each case is treated individually.
What can I say about shaheena, my sister has recommended me to my Laser as she has done her full body treatment done by shaheena and had a fantastic experience. I was really nervous because I have never done any treatments before but shaheena had me so comfortable. She has been so patient with me and explaining me throughout my treatment was just commendable. My results after my 1st session came out so well & I had my 2nd one done this week and was so pleased with it. The treatment room has a calming and relaxing atmosphere and extremely clean. I find myself really lucky and I would highly recommend it to anyone. Thanks for everything Shaheena 🥰
Great results and a great package deal prices aside, Shaheena is the reason for a great experience at MyLaser. She's always focused on the client's needs at every session (ex. levels of comfort and adjusting the machine to reduce pain levels) and she keeps the clinic and her tools at above par hygiene levels. I recommend and will keep recommending her services to anyone wishing to have laser treatment done.
August 2020
I was amazed at the results I achieved with Mylaser. There was a significant reduction in hair growth and thickness, after just 1 session. 4 sessions later, the use of laser has largely abolished the need for shaving which has made my life ALOT easier. Can't wait to see the final result after 2 more sessions! Shaheena has always been very friendly and welcoming. Due to my busy work schedule, I often had to reschedule my appointments and she was extremely accommodating and understanding. I've never felt uncomfortable getting treatment from her, which was one of the reasons I had put off laser hair removal for years. Can't recommend her enough.
I've just left my 2nd appointment and so far I am ecstatic with the results. I will update once I finish my course. But I've had such an amazing and positive experience. Shaheena is so friendly and talks through everything. She makes me feel super comfortable and knows. What's shes doing.
I can't describe how happy I am with the treatment I received. I'm so glad I made the decision to go with this wonderful lady. So professional and informative and always makes sure I'm comfortable. Highly recommended.
I am so grateful I found this place, I had been getting laser somewhere else for years and having suffered from PCOS it would always come back, but she really knows what she is doing, and after just a couple sessions I have noticed a reduction in thickness more so than when I have been at my old clinic! Perfect settings, and always makes me feel comfortable!! xxxxxx
February 2020
Hi . I would highly recommend her . She is extremely professional and trustworthy (which is rare nowdays!). She is friendly and make you comfortable. I had good result after 3 sessions . Best decision ever.
I had a great experience at myLaser. Shaheena is really professional and extremely friendly and she makes you feel very comfortable. The procedures was explained well to me on the first meet and you can see visible results after the first session. The results are REALLY GOOD: I'm so happy and the change is amazing. I highly recommend it!!!!!
Right from my consultation Shaheena has been amazing, she talked me through everything thoroughly and after shopping around and not being able to find the right package for my particular needs she was the only specialist who offered a tailored package at an affordable price and pay plan. I saw results from my first session and have now finished my course and couldn't be happier. Having full body can be tedious and boring but shaheena is so friendly and approachable, there's never an awkward moment. She really makes you feel at ease (her music collection is bonus too). Couldn't recommend enough!
January 2020
Shaz is an expert in her field and provides great customer service. The prices are great and the treatments are done in good time! Definitely would recommend. If you're thinking about getting a laser treatment I would recommend contacting MyLaser, you won't be disappointed.
Shahina is exceltionally good at what she does. She is so friendly and lovely, you know that you're in good hands. The procedures was explained well to me on the first meet. I can't believe how good are the results. I'm so happy, the change is amazing! Go for it, you won't regret it. Highly recommend.
My experience with myLaser has been amazing! I was looking to do laser treatment for a while and one that has been successful on brown skin. I've had consultations in many places before and always remained apprehensive about how effective it is but when I visited myLaser I saw results just from my patch test! Shaheena makes me feel really comfortable and she is very thorough in her work. I'm now in my 4th session and really impressed with the results. The treatment on my brown Asian skin tone has been great and painless too! I would highly recommend.
I've always been super conscious about my body hair and always had the intention of getting laser done. I just put it off for years because it always seemed to be really expensive and a massive step outside of my comfort zone. Eventually my sister encouraged me to do it and that's when I came across myLaser. At first glance the prices seemed reasonable and it was a local clinic so that made it more appealing. I went for a free consultation and Shaheena (the clinician) was very professional and genuine. I could see she understood my perspective and clearly wanted to help me feel more comfortable with my body. I committed to my first session and then a second and I am currently approaching my third. My experience so far at myLaser has been a very positive one. I always feel comfortable during the sessions and actually look forward to them. My hair regrowth has slowed down and I look forward to seeing my results as the weeks progress. Keep up the good work myLaser!
Shaheena is great at what she does. She is very professional and super friendly. I had been thinking of having laser treatment done for years and was recommended by a friend who had started sessions with Shaheena. I finally went for my consultation and I am so glad That I did! I have had one session so far and already I am experiencing extremely minimal and slow hair growth. I did not expect to see results so soon but the treatment is evidently effective and sessions are comfortable. I would 100% recommend myLaser to anyone considering laser hair removal.
Excellent service, very welcoming and lovely . I will recommend this service to anyone who wants best treatment . Shaheena is lovely and very professional .
prices and offers and great I highly recommend! Shaheena is very kind and polite.
I have been going to my laser for the past few months and I see results from my first appointment. Shaheena is welcoming and explained in full detail the process of the laser. The treatment room is clean and sterile, I always feel welcome and never uncomfortable. Shaheena is a true professional in her field and I highly recommend My Laser. I am on my fourth session and I hardly have any re-growth. I have tried other laser techniques but not with the results I have had at My Laser.
Shaheena is really professional and friendly. She makes you feel comfortable and explains the whole process. The prices are very reasonable and I am happy with the results and have definitely noticed less hair growth since starting my sessions. Highly recommend x
December 2019
Extremely friendly and professional, would highly recommend her. She ensures everything is carried out safely and everything is clean and hygienic. Before starting the treatment she has a run through of what to expect and how everything works so you are not disappointed later on. Also she makes you feel at ease, she is very professional with how she does things and I love it. Also the results I have been seeing I am highly satisfied with I have seen a completely change in my hair growth, so you will definitely see a positive change. Highly recommend her as she is friendly, bubbly and she is great at what she does.
This past weeked I had my last treatment with her and I was very happy and satistified with the results. She is lovlely and she made my experience confortable. I will defiantly raccomend her to anyone!
Shaheena is amazing, made me feel at ease and made sure I was always comfortable. She is talented, passionate and caring and that came through in every session I had with her. The clinics on Harley street should be taking notes from how she conducts her service/treatments. I would highly recommend!!!!
Excellent service. Shaheena is very professional and friendly. She makes me feel comfortable and relaxed. She explains everything very clearly from the very beginning. The treatment really works, I could see real changes after my second session. Highly recommend her!
she is absolutely amazing. makes you feel very comfortable and is very knowledgable. you can see visible results after the first session and I would highly recommend!!
I have had 2 full body sessions so far, and I cannot recommend Mylaser enough! Shaz is so lovely and she put so much effort into making sure the whole process, and the science behind the laser sessions were explained to me at the patch test stage. She is very knowledgeable, and the results have been amazing so far! She makes me feel very comfortable even though it's easy to feel a bit embarrassed, which is really appreciated! The room where we have the sessions is also so clean and beautiful! I have nothing but good things to say about this practice, so I highly recommend it!
I have just completed my 3rd session with Shaz and I am very pleased with the results so far. I was very nervous prior to starting my sessions but Shaz put my mind at ease. She is very professional and the times of my sessions are very flexible allowing me to juggle a busy schedule and still make time out to get it done. I would definitely recommend my laser to anyone looking to get laser hair removal done at an affordable price, great service and amazing results.
I refrained from writing a review as I wanted my course to be completed and then be in a position to give an honest and trustworthy appraisal of the service which I have received. I also wanted to write this review to help others who are considering having laser hair reduction treatments. For me it was a lifestyle choice in not having to wax or shave and the time which I will save in the long run. I came to mylaser in early 2019 and had a consultation. I did not commit to a treatment at that time. Since then I went to a number of different businesses from the multiple chains to high end boutique salons. After going through the consultations it was apparent that the professionalism and knowledge demonstrated by Shaheena was not matched by none of the other salons, each one claimed to have a specialist hair removal therapist however without actually having a consultation you will simply not know what your comparing against. That gave me the confidence, reassurance and peace of mind when I committed to the treatment course through myLaser. Cost for my treatments when compared to other salons/clinics who have the same technology nd:yag was actually very competitive. I feel it is no point comparing against cost for IPL or laser with Alexandrite as that will not be an accurate comparison. Needless to say the treatment has been affective and for me I noticed visible reduction in hair growth from the 1st session. Now that I have completed my 6th session I can literally wear a skirt/shorts or crop trousers without having to think if I have to shave my legs. For me, that is priceless! Once again thank you Shaheena ! carry on doing what you do best.
I highly recommend MyLaser. It is a very professional service.
I've been wanting laser hair removal for years. I just couldn't find someone who made me feel confident they knew what they were talking about until I met Shaheena at my Laser. She explains everything thoroughly, is very professional and the price is very reasonable. I'm so pleased with my results so far and I've only had 3 sessions, but noticed the difference after the first. Highly recommend my laser and will be bringing my mum in the new year.
I've been client at Mylaser since August 2017 and only have all great things to say. The treatment room is very welcoming, comfortable and secure. Even before my hair removal journey began Shaheena was sure to give me all the information I needed regarding the process and the type of laser she will be using on me. I'm very satisfied with the results I have seen and exceptionally happy with the level of commitment and service Shaheena provides to me as a client. Very excited for all your future endeavours!
After visiting numerous different laser places in London, this is by FAR the best place I've experienced. Shaheena is extremely professional and really knows her stuff! The room is always clean and I'm always made to feel comfortable. The laser itself has worked amazingly- after 2 sessions of laser on my face, I've seen a massive difference. I would highly recommend this place!
Well what can I say. My laser experience has been smooth sailing because of this wonderful lady! Extremely professional and caring and she simply makes you feel at ease. I very please with my results after the first session and couldn't wait to go back. Very happy customer and will definitely recommend!
Amazing service and very accommodating. Shaheena is very well informed about the service she is providing and goes the extra mile to ensure my laser treatment corresponds with my busy schedule. I have already seen amazing results after just 2 sessions, definitely recommend MyLaser!!
top
November 2019
(Translated by Google) Speechless... HeShaheena is a wonderful professional and her work is super !!!! Since the first section I've seen a difference (my hair was super thick and I had a lot). The hair simply took a long time to return after the first section, and after the second section they began to weaken and began to fall. Each time they fell alone they never came back !!! I've done more than 5 sections and I can say that I'm in love with the work she did, almost no longer have the hair !!! The machines are very good and she very competent to work! Thanks again Shaheena for the work and for being such a special person !! 🙏👌🏽😘 (Original) Sem palavras... 🙏Shaheena é uma profissional maravilhosa e o trabalho dela é super!!!! Desde a primeira seção já vi diferença (isso que meus pelos eram super grossos e eu tinha bastante). Os pelos simplesmente demoraram bastante para voltar depois da primeira seção, e depois da segunda seção eles começaram a enfraquecer e começaram a cair. Cada vez que caíam sozinhos eles não voltavam mais!!! Já fiz mais de 5 seções e posso dizer que estou apaixonada pelo trabalho que ela fez, quase já não tenho mais pelos!!! As máquinas são muito boas e ela muito competente ao trabalho! Mais uma vez muito obrigada Shaheena pelo trabalho e por ser essa pessoa tão especial!! 🙏👌🏽😘
My experience with Shaheena has been amazing so far! She know's what she's talking about and always has some advice to help with any query's I have! I had been looking for someone to do my laser for the longest time and I'm so glad I went with MyLaser; at the patch test she explained everything very clearly and was very thorough.I could not recommend her enough !
October 2019
My experience at mylaser has been phenomenal! I saw instant results to the point that I did not have hair grow back even in the places I only did a patch test. Very affordable and flexible in regards to payments as well. I do not regret my decision in the slightest and would highly recommend!
September 2019
Thanks Shaheena for being as professional as kind!! I obtained very quick results with minimum pain I recommend 200%
Shaheena is great at what she does. She's very knowledgeable about laser and the hair growth cycle. She takes the time to explain what she's doing and how it will benefit you. Her treatment room is very clean, intimate and professional. And the laser works! I would definitely recommend her to anyone!
I wholeheartedly recommend mylaser. Shaheena is highly professional and knowledgeable. I had been toying with the idea of getting lazer treatment for years, but was always hesitant due to some negative comments or horror stories I had read online about other salons. From our first meeting Shaheena put me at ease, and took the time to explain the procedure in details. Three sessions in and the results are already impressive. I am so glad and only wish I had been to her before.
August 2019
Great service- Shaheena is very professional and friendly!
I have been coming to Shaheena for the past year and she had Been a pleasure to see every 6 weeks. The level of service she provides and the visible results are exceptional. Laser it's self makes me feel so much more confident and saves so much time in the shower don't have to constantly Shave 😂😌 oh Oh! And the clinic is so cute! Clean and professional. Thank you Beautiful! ❤️
July 2019
Very friendly and professional service, felt comfortable and relaxed all throughout. Would highly recommend.
June 2019
I'm on my 4th session for laser and I must say it's the BEST decision I've made. From the very first consultation up until now Shaheena has made me feel very comfortable. She is very professional and has a lot of knowledge about this field which made me feel very relaxed, because I could trust her with my body. I started seeing amazing results after my 2nd session, I noticed ALOT of hair reduction. I will always go to her and would highly recommend everyone else to at least book a consultation with her (ITS FREE). Shaheena shows pure care and dedication and has proved to me that she's not those money grabbing therapists, she always puts the clients health first at ALL TIMES! During your consultation she will first assess whether she can laser on you, then she'll explain thoroughly everything about laser, her machines, her experience, the pros and cons of different machines and will answer all of your questions. After all the explaining she'll do a patch test all over your body to see how your body reacts because safety is key for her, and it'll show the clients the results a simple patch test can give. When I left my consultation, I left happy and satisfied and knew 100% that this is where I will be investing my money. If you would like to see my results, I would be more than happy to saw you all!
May 2019
Very professional and very friendly and knowledgeable. The treatments have really reduced hair growth on my thick hair. Hard to find reviews for laser clinics for dark skinned black women so hope this helps anyone considering. Definitely recommend
I have been really happy to find this gem tucked away in my neighbourhood. Friendly and knowledgeable about laser treatments - Shaheena is very professional and helpful. I have noticed a difference in a few treatments. If you are considering laser, I would recommend you visit MyLaser.
I was extremely apprehensive before my consultation. Once Shaheena had concluded the consultation and patch test I felt at ease in committing to a full course. Shaheena is professional and very warm and inviting. She addressed all my questions and concerns And made me feel that Ive chosen the right clinic for myself. I shopped around and found MyLaser's prices extremely competitive and with the payment plan over 10 months it was a no brainer. The service she provides is second to none. The clinic is clean an inviting. I'm just 3 treatments in an I'm extremely happy with the results!! Highly recommend this place if your considering laser hair removal.
Very professional and thorough service from start to finish with great results. Shaheena is excellent and really responsive. Her model offers more flexibility than the bigger clinics I've used in the past and her prices are very competitive.
I am getting my full legs lasered at Mylaser, Shaheena has been wonderful and very accomodating. I met shaheena for a consulatation where she did a patch test and talked me through on everything i needed to know about the laser. Your sessions with shaheena will be relaxed and you will definitely feel comfortable. After only 2 sessions i have already seen a significant difference, reduction in hair and slow growth. I would highly recommend My Laser, you will not be disappointed!
I would highly recommend Mylaser if you are considering having laser hair removal! Noticed results from the very first treatment ! Shaheena is extremely professional and makes you feel very comfortable.
January 2019
I've been considering doing laser for a very long time and after hearing about negative experiences of other people who have done laser I was very skeptical to begin with. However, this place has definitely changed my perspective! The treatment is very comfortable and professional and I have already noticed reduction in the hair growth and thickness of the hair despite me only having 3 sessions so far. Definitely would recommend for anyone who is considering doing laser!
I decided to get laser as part of my touchs / maintenance many years on. Shaheena is very meticulous, patient and warm hearted, and caters to your specific needs. After three treatments I am seeing results and would definitely recommend her to family and friends looking into the treatment!
December 2018
Have been going here for the last 6 months. Shaz is extremely throrough, kind natured and a professional perfectionsist - exactly what you want for this level of personal and intimate beauty treatment. Competitive rates. Flexible appointment timings. Cannot recommend highly enough, it will not disappoint!!
Such an excellent experience.. from my consultation to starting treatment I have been put at ease. Professional and friendly! Great price for such fantastic treatments. Definitely would recommend to all my friends and family.
I had been considering laser hair removal for a while and am so happy I chose myLaser. Shaheena is very friendly and professional, and I noticed a difference from the first session. The rates are also very good so I would definitely recommend!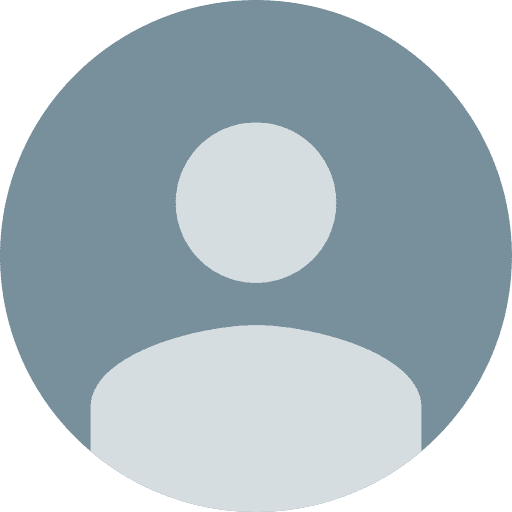 Lovely experience from the beginning, Shaheena really puts you at ease. Her professionalism is clearly apparent in her qualifications and paperwork, and importantly effectiveness. I'm confident I'm in capable hands. She's also very flexible with booking in appointments. Definitely recommended.
My Laser has allowed me to be confident in my own skin improving it effectively with the professional practices that have been carried out during my treatments. I'm more than half way through my sessions and I've already achieved outstanding results. Prices and offers and really good, I highly recommend!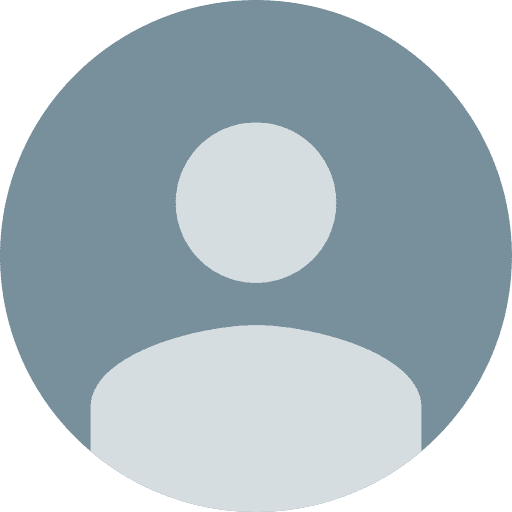 myLaser has allowed me to be confident in my own skin improving it effectively with the professional practices that have been carried out during my treatments. I'm more than half way through my sessions and I've already achieved outstanding results. Prices and offers and really good, I highly recommend!
November 2018
This was the easiest thing I ever did! I hate pain but I was able to get through this without screaming, pain free! Definitely worth the investment. Shaheena was very nice and explained everything thoroughly!
August 2018
Ideal price for my treatment. Shaz is very welcoming and helpful. Most importantly, she is professional and knowledgable which made me feel comfortable and at ease when I visit her for my appointments. I would definitely recommend her to my friends and work colleagues.
June 2018
Lovely experience from the beginning, Shaheena really puts you at ease. Her professionalism is clearly apparent in her qualifications and paperwork, and importantly effectiveness. I'm confident I'm in capable hands. She's also very flexible with booking in appointments. Definitely recommended.
So far I have had 5 treatments and had noticed hair reduction after the second session. Shaheena is an extremely friendly, knowledgeable and professional therapist who provides an excellent service.
May 2018
Amazing experience from the start Just had my 4th session and I've seen an improvement from the 2nd so glad I made the decision to go to myLaser as I've been made to feel at ease from the start will definitely be getting more done x
November 2017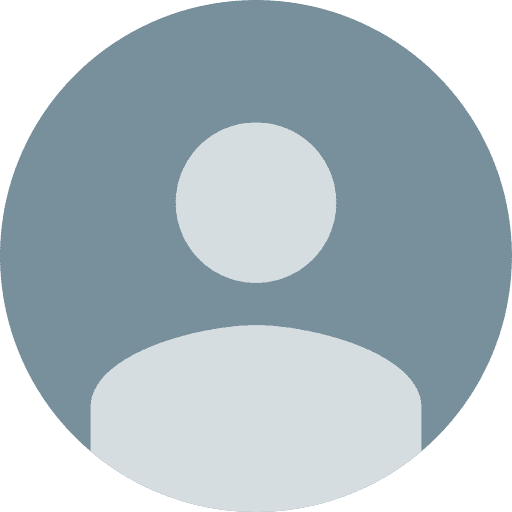 My experience from start to now (consultation and 3rd treatment) has always been great, but most importantly my hair regrowth now is very very slow.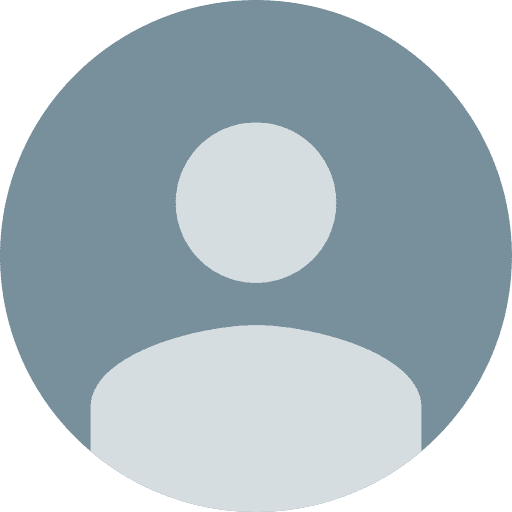 Very professional clinic and service, I felt very well looked after on my first visit and fully informed of treatment.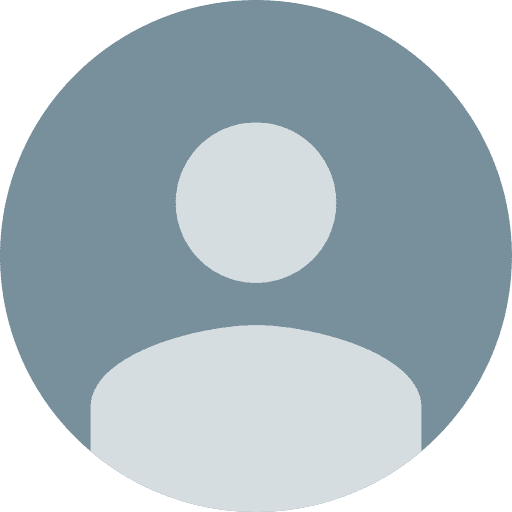 Just wow! 2 sessions completed at myLaser, and the rate at which my hair is coming back is really slow and finer. Why did I wait so long? Shaz is very professional in the way she conducts herself and addressed all my concerns about the treatment.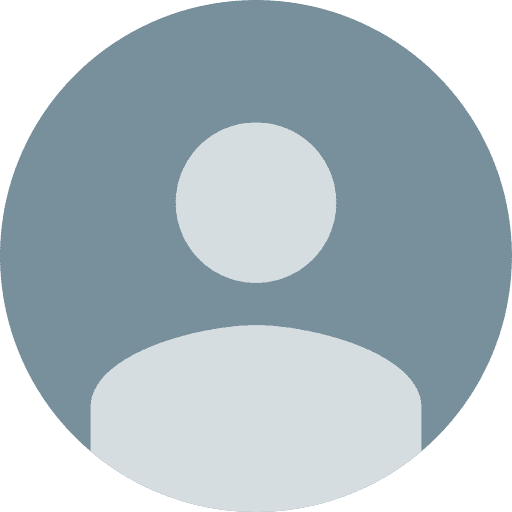 Hair removal at myLaser has so far been working well and effectively. I'm currently on my third treatment and seeing positive results, especially in comparison to previous hair removal techniques I'd tried. myLaser itself is a welcoming and professional environment. All procedures and steps were carefully explained before treatment started, progress is always checked and made clear to me, and I am made to feel comfortable in every session.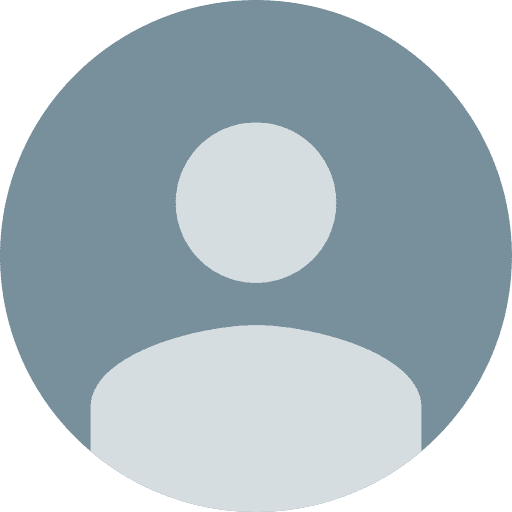 Shaheena is friendly and welcoming but also efficient. She explained the procedure very clearly - what to expect, the treatment itself, aftercare, etc. The treatment room is spotlessly clean and comfortable. I have only been twice so far and I am already noticing a difference. I would certainly recommend this clinic.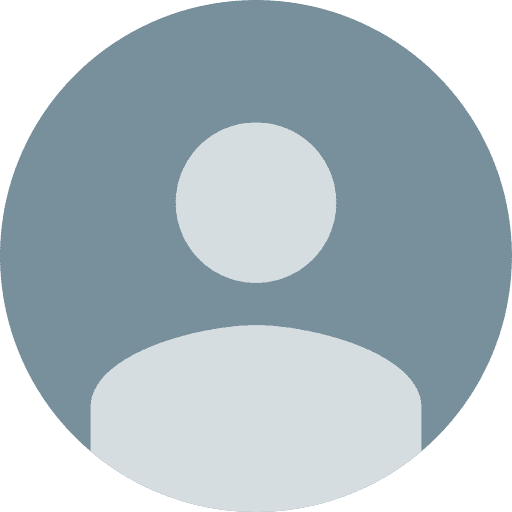 I have been using myLaser for a couple of months and cannot believe how good the sessions have been in reducing hair growth. Hairs were literally 'falling out' after 2 sessions! Can't wait to complete the treatment and enjoy the fantastic results. Can't recommend highly enough! Go give myLaser a try! Consultation is extensive and thorough. You won't be disappointed once you start treatment Thank you myLaser!!!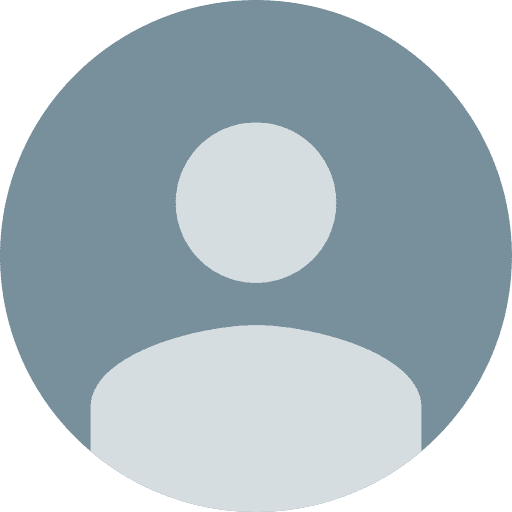 My third session is now complete.... results were impressive on first session... And so far brilliant! At first I was quite confused as to whether I should have laser done as I have heard lots of negativity. I was a bit uncomfortable prior to my consultation. I did my own research on the different machines used... after this I was given all the advice and information (some of which I already knew) by the consultant, after that I undertook treatment. Consultant made me feel very welcome and answered all my questions. If you are a bit shy or feel uncomfortable with lasering any body parts there is absolutely no need. I recommend anyone wanting to do laser to do so at myLaser. I'm in the middle of my treatment so I am giving only 4 stars, I am pretty sure it will be 5 stars after completion. I do not regret, one bit, having treatment at myLaser. By the way my skin is sensitive and it has worked for me. If it works for me then I'm sure it will work for you too.